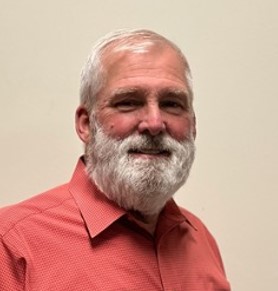 Biography
Wynn Mayfield from Clackamas, Oregon, has 29 years of teaching experience, along with raising approximately 150 weaned pigs per year from their 10 sows. He has volunteered with the Oregon Pork Producers for 19 years and has committed 30 years with both the National Association
of Agricultural Educators and Oregon Agriculture Teachers Association. He is involved with the Clackamas County Stockmen's Association, including holding an eight-year presidential term. He has served on the Oregon FFA Board of Directors and as the FFA swine superintendent at Oregon State Fair.
Nominating Committee Comments
Industry Knowledge
Wynn Mayfield's underlying message is ethically raising a safe food source. He acknowledges the importance of keeping
the industry safe from foreign animal diseases and being economically sustainable.
Pork Board Knowledge
He mentioned the Food Safety and Community We Care® Ethical Principles, along with demonstrating true care for barn workers by pointing out the importance of mental health and ensuring people are fulfilled in their work.
Leadership
He searches for common ground in crisis. He has a gift of service to others, and he strives to be a positive role model.
Communication
He would bring value to the board with his track record of talking with people far removed from agriculture. He has experience in taking the agricultural message to people not in agriculture. In conflict, he finds common ground.
Attitude, Passion and Commitment
The industry needs more Wynns. His vocational experience of 20+ years shows passion for working with students and the patience to overcome obstacles and conflict.