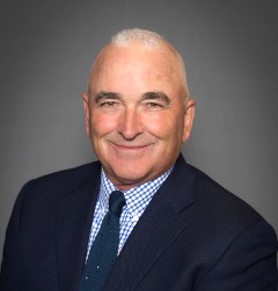 Biography
Dr. Gordon Spronk is a partner in a multi-generational diversified farrow-to-finish and cropping farm, Spronk Brothers III, based in Edgerton, Minnesota. Spronk Brothers III markets over 275,000 pigs per year. The family farm also has more than 3,000 acres of corn and soybeans. Gordon is active in the pork industry, serving on several National Pork Board (NPB) and National Pork Producers Council (NPPC) committees and task forces, including chairing the NPB International Market Development Sustainability Task Force. A few past examples include the Animal Health Committee, African Swine Fever (ASF) Task Force and the ASF Working Group. He most recently served on NPPC's Board of Directors and has advocated for continued development and support of the U.S. Swine Health Improvement Plan.
Nominating Committee Comments
Industry Knowledge
With the heart of a teacher and student, Dr. Gordon Spronk is in touch with reality, and collects and analyzes data to act on decisions. He is a progressive producer actively involved domestically and as an international leader for U.S. Pork. He has recently served with National Pork Producers Council, providing a depth of collaboration, coordination and staying in the lanes of the Pork Act and Order.
Pork Board Knowledge
Spronk lives and breathes the We Care® Ethical Principles. He recognizes the value of the Checkoff-funded on-farm sustainability reports, and with his copy in hand, he outlined the water and carbon metrics from his farm to build trust, starting at the local level.
Leadership
Spronk doesn't believe conflict is bad but does acknowledge resolutions should be clear, consistent and direct. He has never hit a roadblock he can't handle. Additionally, he notes business needs to be conducted in the meeting rather than the hallway.
Communication
Spronk is intentional with decisions and listens to differing opinions to foster relationships. His example of business transitions to the next generation shows his history of leading, including who to involve, how to communicate and establishing the avenue to move forward.
Attitude, Passion and Commitment
Spronk truly talks the talk and walks the walk. His commitment to agriculture is rooted in generations before him, with his passion for agriculture coming from his father and education from his mother. He understands all facets of the global industry, and he encourages future generations to continue progressing.