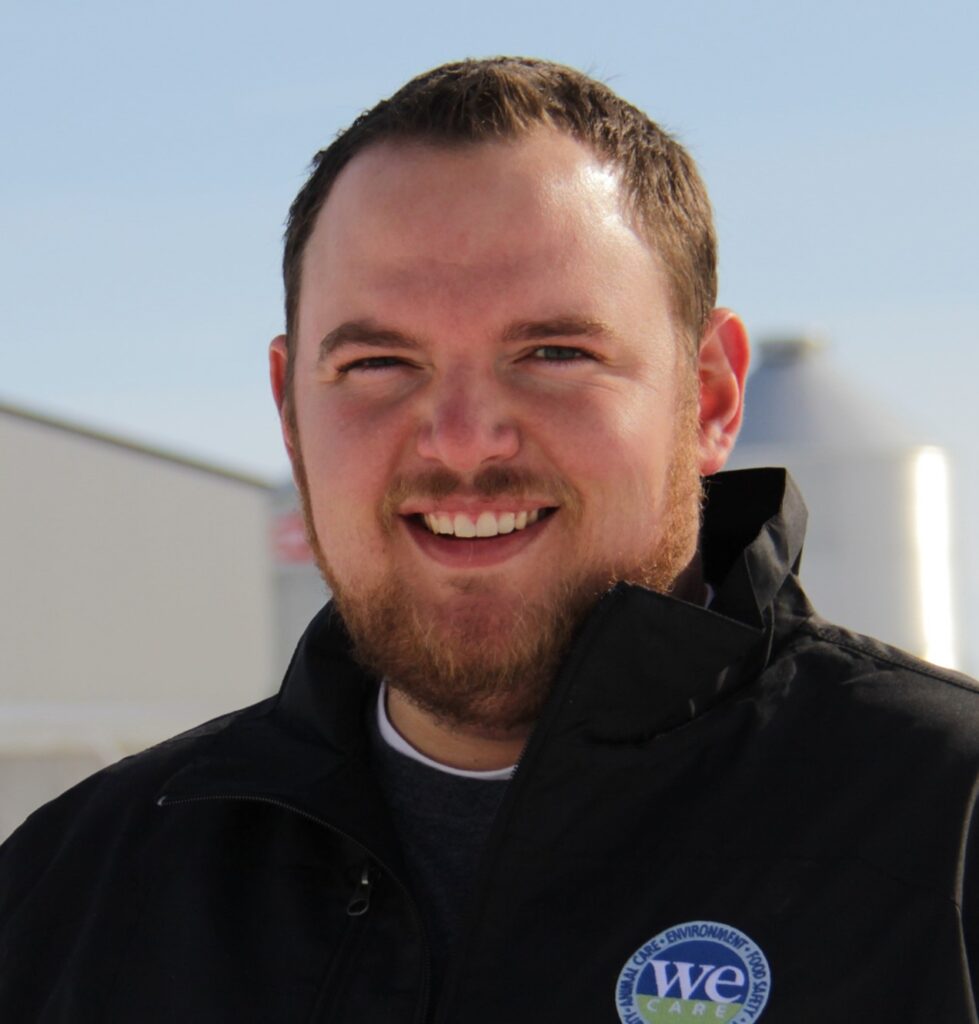 Biography
Logan Thornton has 10 years of experience working on Flying Pig Farm in Kuna, Idaho, where their 250-head farrow-to-finish operation sells pork, show pigs, market animals, semen and breeding stock. Logan is involved with Idaho Pork Producers Association, including serving as president, along with past NPB task forces, consumer-focused promotional initiatives and Operation Main Street. He has been the swine superintendent for Canyon County Fair for eight years, in addition to being a member of Farm Bureau Young Farmers and Ranchers for the same time frame.
Nominating Committee Comments
Industry Knowledge
With dirt on his hands, Logan Thornton is well-versed in his operation by being active with pigs each day and leads by example, doing the not-so-glamourous tasks. He intends to be
a good steward and identifies the value of soil, water and air conservation.
Pork Board Knowledge
Thornton is a product of a past National Pork Board program, Pig Farmers of Tomorrow. He's fulfilling the expectation of the past Checkoff investment in him by coming back and serving the industry.
Leadership
There's time during a storm when producers need a calming voice. Thornton inflicts steadiness to other producers and helps them see the value of the Pork Checkoff.
Communication
He is honest about his opportunity for improvements. He asks the right questions and is proactive in several areas. He is an idyllic example of an individual using transparency to connect with consumers about how their food is raised.
Attitude, Passion and Commitment
Thornton has both a show pig and a direct-to-consumer business model, so he promotes pork to a variety of customers. He is a business owner taking advantage of opportunity, from grinding feed to selling pork chops. There's value in somebody in that role on the board.